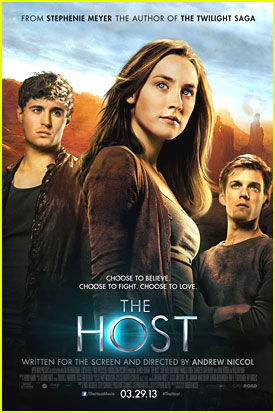 The first theatrical trailer for The Host has been released.
The Host is based on Stephenie Meyer's novel.
It stars Saoirse Ronan.
The movie is about a woman whose body has been inhabited by a parasitic alien force.
This movie also features Diane Kruger, Jake Abel and Max Irons.
The Host is set to be released in March 2013.
The first full theatrical trailer for the movie has been released.
We sure can bet that Saoirse Ronan would have done an incredible job. The trailer sure gives us a glipse of it. People are expecting The Host to get the popularity compared to that of The Twilight.
Hmm, a pretty tall expectation, but anything can happen right? As a matter of fact Saoirse Ronan herself belives this is a tall claim.
We got the trailer for you, check out the video below: