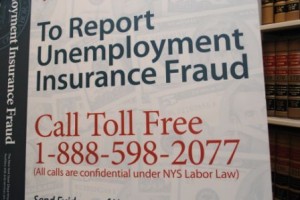 If you feel  your being cheated on the unemployment Insurance Benefit Fraud, then all you have to do is lodge a complaint in the following website.
Click here to file your complaint with Indiana Department of Work Force Development online.
Stop fraudulent people. If your a victim of  being cheated in Unemployment Insurance , then you can save hundreds of others who will become a victim in future.
It is your moral responsibility to report to the government on any such issues.
Indiana department of  Work Force Development adds
"The Department of Workforce Development thanks you for your efforts to combat unemployment fraud and abuse in Indiana.  Your efforts will help ensure that tax dollars are spent wisely and unemployment insurance benefits are only paid to people who are eligible to receive them."
Let us work together so that the money gets to the benefit of the person who is unemployed. Let it not be wasted on some other means.
If you have any such report to file, click here to do it.
Indiana department of  Work Force Development  says

You do not need to provide your name or any other identifying information in order to file a complaint in regards to unemployment insurance fraud. However, we will not be able to contact you if we need to seek additional information about your complaint if you choose to remain anonymous.