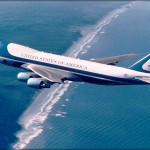 Air India appeals for Bailout of Rs.10000 crore to the Indian Government. Air India fears that its services will be hit hard if the government doesn't bail them out. This is the next Air base situation after Britain's Aerospace  decision  to cut 10% of its  employees.
Air India earlier, proposed a plan of  reducing Rs.500 crore and making an exemption from salary payment to the Employees. Thereby reducing its total budget from Rs.2000 crore to Rs.1500 crore . It also urged the top executive of Air India to work without salary for 1 month. This proposal doesn't get support from the executive and they declared  indefinite strike from July 1 if their salary gets reduced or not payed.
Lack of support from its employees  forced Air India to seek a bail out from the government.Airline officials discussed their airline's financial problems with Civil Aviation Minister Praful Patel this Tuesday night and  will meet top government officials again seeking help.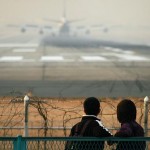 'We are looking for at least Rs.10,000 crore bailout package. I am not sure if the government would agree on this,' said the Air India official, who did not want to be named.Air India chairman and managing director Arvind Jadhav, Civil Aviation Secretary M. Madhavan Nambiar and other senior ministry and airline officials had met the Principal Secretary to the Prime Minister, T.K.A. Nair, Monday with the demands.
According to the International Air Transport Association (IATA), the global aviation industry is expected to lose about $9 billion this year.The Centre for Asia Pacific Aviation (CAPA) says the Indian aviation industry is likely to incur around $2 billion losses this year.