The most valued company in the world seems to have lost its bling-bling, Steve Jobs. Naturally, its stocks took the damage and fell by 5%.  After closing at $376.18, Apple stock has fallen 5 percent to $357.02 as of 7:59ET, according to NASDAQ on Aug 24th. Today though it seems flat without much change.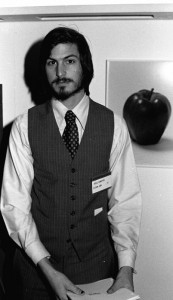 Steve Jobs resigned as Apple's CEO after being 14 years with it and propelling and building the company it is today. The reason for him leaving seems to be because he is still battling a form of pancreatic cancer.
Being looked as the only creative, inventor at Apple. Investors couldn't find reason to hold on to Apple stocks any longer. Apple still continues to be a valuable stock option giving returns much higher then any other company as it always manages to beat expectations.
Steve Jobs will be replaced by the Chief Operating Officer Tim Cook. Many analysts say Jobs, who was last year named "World's Most Valuable CEO" by Barron's, leaves a fundamentally-sound company able to survive without him at the helm.

"The real takeaway is not to underestimate the bench," Kevin Dede, an analyst at Brigantine Advisors, told Reuters. "He's got an amazing cast supporting the operation of the company."
While Apple's stock price did go down several percentage points in after hours trading on Wednesday, today Reuters reports that the stock went down less than one percent and actually outperformed the overall stock market.
Most investors seem to believe that even with Jobs' departure as CEO, the company will stick with what it does best, at least in the short term. Indeed Apple's new CEO Tim Cook, in a letter to its employees today, said flat out, "I want you to be confident that Apple is not going to change."