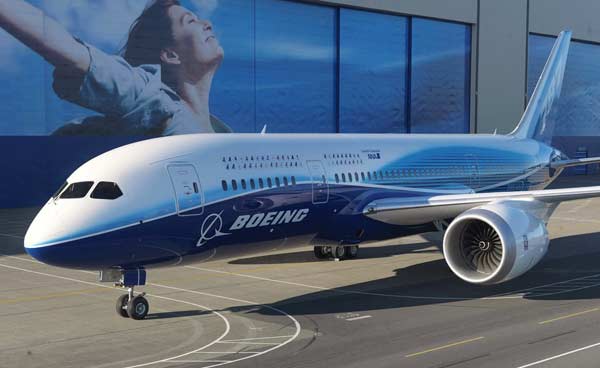 Boeing Dreamliner 747-8 is all set to be delivered to it customers this September after successfully receiving the Amended Type Certificate (ATC).
The FAA granted Boeing an Amended Type Certificate (ATC) and an Amended Production Certificate for the 747-8 Freighter, while the EASA also granted the company an ATC for the airplane.
With these certificates, the program is in the final stages of preparing to deliver the first 747-8 Freighter to launch customer Cargolux in early September.
"This is such a great day for everyone on the 747 team," said Jim Albaugh, president and CEO, Boeing Commercial Airplanes. "Over the last several years, this team has overcome challenge after challenge. Through their hard work and dedication, they have ensured that the 747, the Queen of the Skies, will fly for decades to come."
Its a Team Effort
The drive to certify the 747-8 Freighter was a team effort, said Elizabeth Lund, vice president and general manager, 747 Program. "This is a day to express our profound thanks to everyone at Boeing and at our suppliers who played a part in designing, building and testing this airplane," she said.
"It's a day to thank our colleagues at the FAA and EASA for all of their hard work. And it's a day to appreciate our customers for their commitment to the program" she added.
Now that 747-8F is done with Certification and testing. Its time for Boeing's 787.
Boeing in its latest statement expects to get the certification and clearance for the delivery of  Dreamliner 787 by this Friday.
With over a record 3500 hours of testing, the company is at the verge of  completing all the actions required for a Aero check.
For readers who want to know Whats new in Boeing's 787?
Let me bring you what Boeing has to say,
The 787-8 Dreamliner will carry 210 – 250 passengers on routes of 7,650 to 8,200 nautical miles (14,200 to 15,200 kilometers), while the 787-9 Dreamliner will carry 250 – 290 passengers on routes of 8,000 to 8,500 nautical miles (14,800 to 15,750 kilometers).

In addition to bringing big-jet ranges to mid-size airplanes, the 787 will provide airlines with unmatched fuel efficiency, resulting in exceptional environmental performance. The airplane will use 20 percent less fuel for comparable missions than today's similarly sized airplane. It will also travel at speeds similar to today's fastest wide bodies, Mach 0.85. Airlines will enjoy more cargo revenue capacity.

Passengers will also see improvements with the new airplane, from an interior environment with higher humidity to increased comfort and convenience.
To know more about Boeing Dreamliner 787, visit the official Boeing website by Clicking Here