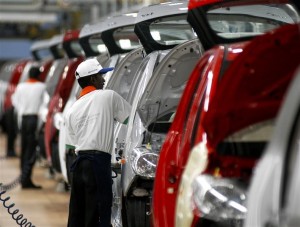 Who says Car sales gone down?? If any one still think car sales  has gone down, then they seriously need to reconsider here in India.
According to the reports, Car sales in India recorded the strongest in the month of April reaching at an annual high of 39.5 percent,indicating consumer demand in India despite rising consumer prices.
Buyers are usually subdued in April after bunched purchases at the close of the financial year in March to take advantage of tax breaks on depreciation.
Domestic car sales were 143,976 in April, up from 103,227 in the same month last year, SIAM (Society of Indian Automobile Manufacturers) data showed,led by Maruti Suzuki,which sold 80,034 units.