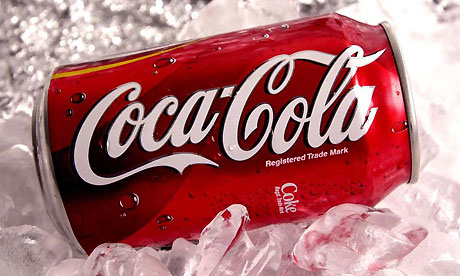 While Pepsi is getting itself a new bottle, Coca-Cola is cutting it's work force. Coca-Cola is trying to streamline it's business and as a part of it cut 750 jobs in the US.
The world's biggest beverage maker says the jobs cuts will be across the board and that affected individuals will be notified in coming weeks. The cuts represent roughly 1 percent of the company's workforce of 75,000 in North America.
A spokesman says about a quarter of the cuts will be in Atlanta, where the company is based.
In a memo to employees last month, The Coca-Cola Co. noted that it had identified "areas that must be improved" since buying the North American operations of its largest bottler in 2010. The memo also noted it was realigning its U.S. business into three geographies, down from seven, to reflect the successful structure in its food-service business.
Coca-Cola has noted that it managed to deliver profit growth in a year "marked by continued uncertainty in the global economy."
For 2012, the company reported a 5 percent increase in net income, with global sales volume up 4 percent. Its drinks include Sprite, Minute Maid, Powerade and Dasani bottled water.
Coke's stock price rose 20 cents to close at $40.07 Thursday.