The crashing Dow Jones Industrial Average index since the news of US debt deal and worries over slow growth and unemployment saw some light today on the news of Italy's reform consolidation program.
The Dow index lost almost 300 points since it opened today but after the rally in European markets and the news of Italy's reform program that will help to put its economy back on track were taken as positive signs by the investors.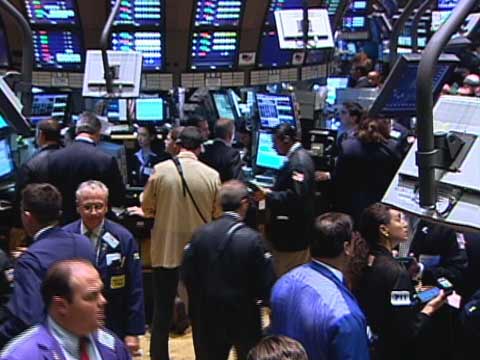 The Dow Jones swung wildly throughout the day, and was recently up 123 points, or 1.1%, to 11507. It has traded in a 416-point range as market participants traded bouts of excitement over upbeat news on U.S. jobs and European debt problems with concerns about the long-term health of the global economy.
"The somewhat stabilizing news out of Europe is allowing us to bounce from very over-sold levels," said Tom Donino, co-head of trading at First New York Securities.
The euro rallied sharply on the news Italy will speed up its fiscal reform consolidation program, including introducing a balanced budget rule. The Dow followed the euro higher.
Separately, Reuters reported the European Central Bank agreed to buy Italian debt if an agreement to expedite reforms was reached. There were also reports that the ECB would buy Spanish debt as well.
Markets were extremely volatile earlier in the day after a better-than-expected report on U.S. employment. Employers added 117,000 jobs last month, above the 75,000 economists had forecast. Stocks and other risk assets initially rose sharply on that news early in New York trading.
But the luster of that excitement quickly wore off and traders plowed back into safe-havens, extending the market's risk aversion that had been seen through much of the week.
The Dow had tumbled 512 points Thursday, its biggest point drop since Dec. 1, 2008 during the peak of the financial crisis, and plunged into the red for the year.