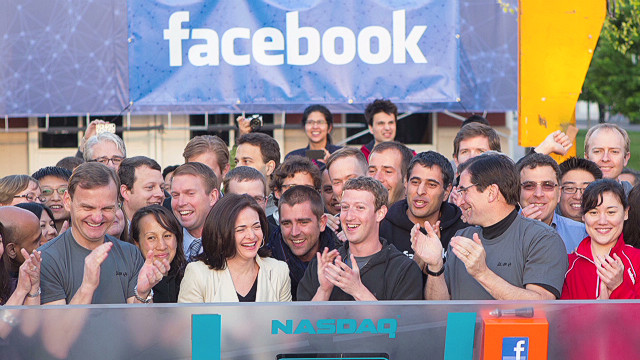 The Facebook IPO was the biggest news for the past 5 months, with all the preparations, the hype and the valuations. Everything seems to have died out on the day Facebook stocks hit the trading floor. It just wasn't enough. People really were not interested in buying Facebook stocks.
What went wrong?
After the passing clouds of MySpace, Friendster, etc., etc., people believe Facebook too will be history tomorrow. Why invest in a company that isn't going to stay?
The Reality:
Facebook really has got the potential of being THE SOCIAL NETWORK, thanks to it's continues improvements and struggles to make sharing more fun, more easy and more enjoyable which obviously didn't happen in MySpace. They just wanted to make some money. While MySpace did nothing to improve Facebook even while at the top has been constantly out-doing itself to make sure the users enjoy their sharing.
Facebook continues to acquire companies of similar interest to not to kill competition but to make  use of their technology to make Facebook even better.
Current Status:
Facebook's stock is tumbling well below its $38 IPO price in the social network's second day of trading as a public company on Monday. Shares are down 11 percent in late morning trading.
Facebook's market debut Friday suffered some hiccups, with trading on the Nasdaq delayed for a half hour and issues with traders' orders. The stock closed Friday just a few cents above where it priced Thursday night, when many investors had hoped for a big first-day pop. The shares opened Friday at $42.05, and fluctuated throughout the day before closing at $38.23.
People might wonder why is this happening with Facebook because when LinkedIn hit the trading floor last year, it bombed it and made a hell of show. It instantly hit over 96% and peak at 141%, it started at just $45. Today it is trading at $98. You can read about LinkedIn's grand display of power at NASDAQ here.

Honestly speaking, investors believe that LinkedIn had real world value, it had a purpose. It helped professional reach out and help each other, share valuable information, make business happen. It was a corporate bliss. On the other hand Facebook is just something kids and teens used to share junk.
Though Facebook does have a massive potential we guess it would take some time for investors to understand it.
What do you think about Facebook debacle entry into IPO? Do you agree with us?