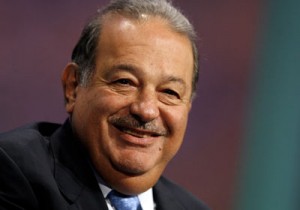 A day of  evaluation! This time we value the Bosses for their wealth and power.
As a result, we now have the list of the top 20 richest people of the world.
Forbes Magazine, known for their excellence in evaluation the richest among the rich has brought about some 1000 members in their list of rich people in their latest Magazine edition 2011. ( Image  courtesy Forbes.com)
US continues to top the list with over 490 billionaires.
However, Europe has been pushed back by the Asian billionaires who are now second to the US. Holy cow, that is huge!
Mexico's Carlos Slim leads the Forbes List 2011 by breaking records in with total net worth of $74 billion.
Bill Gates of Microsoft comes in second place at $56 billion and Warren Buffett of Berkshire Hathaway comes in a close third with $50 billion.
Do you know?
Bill gates gave away in billions to social service in order to come down to second place. It seems Bill gates is pretty frustrated to be the No.1 in the world when it comes to rich list, which made him to pass down the crown to other competitors. A real great effort. His prolong contribution towards the poor highlights him from the others. Whether he is no.1 or 2, Bill gates name is there for sure in every individuals home
Top 20 Billionaires of Forbes List 2011:
1. Carlos Slim (Mexico) – $74 billion, telecommunications
2. Bill Gates (USA) – $56 billion, Microsoft
3. Warren Buffett (USA) – $50 billion, Berkshire Hathaway
4. Bernard Arnault (France) – $41 billion, LVMH
5. Larry Ellison (USA) – $39.5 billion, Oracle Corp
6. Lakshmi Mittal (India) – $31.1 billion, steel
7. Armancio Ortega (Spain) – $31 billion, retail
8. Eike Batista (Brazil) – $30 billion, mining, oil
9. Mukesh Ambani (India) – $27 billion, petrochemicals, oil and gas
10. Christy Walton (USA) – $26.5 billion, Wal-Mart
11. Li Ka-Shing (China) – $26 billion
12. Karl Albrecht (Germany) – $25.5 billion
13. Stefan Persson (Sweden) – $24.5 billion
14. Vladmir Lisin (Russia) – $24 billion
15. Lilian Bettencourt (France) – $23.5 billion
16. Sheldon Adelson (United States) – $23.3 billion
17. David Thomson (Canada) – $23 billion
18. Charles Koch (United States) – $22 billion
19. David Koch (United States) – $22 billion
20. Jim Walton (United States) – $21.3 billion
Get the complete profile of each and every billionaire listed above by visiting the official Forbes website by clicking here