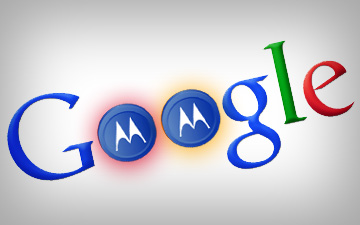 Google has announced it first ever job cut in Motorola. Google has planned to cut the workforce of Motorola Mobility by 20%, i.e., 4000+. Google's move was in efforts to ensure the company makes some profit.
Google is trying to invest and concentrate more on smart phones and phase out the simple mobiles altogether from Motorola.
The most interesting part is that the markets welcomed Google's move and Google's share rose by 2%!
We wonder why the market celebrates when people lose their job?
"I think it's still going to be challenging to navigate the waters (of the handset business); how do keep your partners happy and how you push your own smartphone devices at the same time," Morningstar Inc analyst Rick Summer said.
"This is the obvious step. The things that are harder are how do you drive profitability, how do you carve out a niche for Google devices, how to end up delivering solid returns on capital."
Google bought the money-losing cellphone maker for $12.5 billion last year, aiming to use Motorola Mobility's patents to fend off legal attacks on its Android mobile platform and expand beyond its software business.
The cellphone maker has lost money in 14 of the last 16 quarters and in its latest quarter reported an operating loss of $233 million on revenue of $1.25 billion.
While many questions remained over whether Motorola's strategy, Morgan Stanley upgraded Google to "overweight" after the cuts.
"We believe that Google is planning to reduce Motorola Mobility's smartphone portfolio to a few reference Android devices, and perhaps a couple of tablet devices," analysts at the brokerage said.
Google had evaded questions about its plans for Motorola Mobility when it reported quarterly results last month, saying it had yet to complete its homework on the various businesses.
Recent media reports have suggested that Google is shopping Motorola Mobility's television set-top box business which is not the best fit with Google's high-profit-margin Internet business.
Reports also suggest Google is planning on more pain for it's employees.