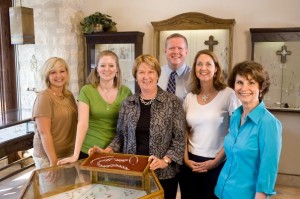 James Avery to open his 54 store in San Antonio area this June. The store will be his eight in San Antonio area.
"We are excited to open this new location and hope that it resonates with the residents of South San Antonio," said company vice president Paul Avery. "We've had a presence in San Antonio for many years and feel very much at home in this area. With this new store, we hope that it is more convenient for our South San Antonio customers to shop with us."
Following this , a new  Jewelery store will be opened at Franklin this August. The Franklin store will feature mostly handcrafted jewelry, with designs in sterling silver, 14-karat gold and gemstones.