Japan's Suzuki Motor said Monday it will recall about 109,000 Swift subcompact cars worldwide, half of them in Japan, to repair a defect that may cause petrol leakage.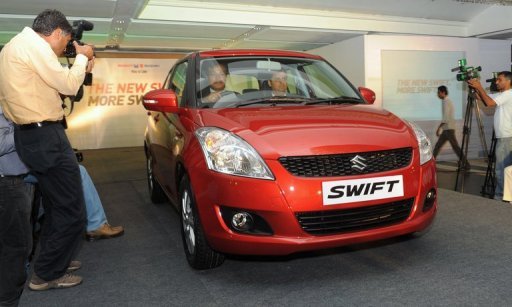 The cars were produced between September 2010 and last month with 55,146 of them shipped to the domestic market and 53,801 others exported outside the country, including Australia, Mexico, and Europe, a company spokesman said.
Suzuki said in a statement that a defect related to the rubber fuel filler hose could cause petrol to leak.
Four cases of such defects have been reported in Japan but they did not lead to any accidents, the company said.
"There have been no reports of such defects abroad," the spokesman added. "About the exported cars, we will deal with them in keeping with local procedures of the countries concerned."
In March, Suzuki recalled about 93,000 Swifts, including 45,800 in Japan, to repair the fuel filling system.
Source : Yahoo News.