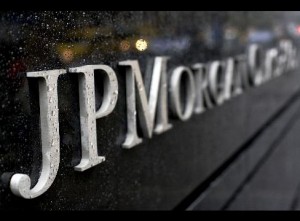 A U.S. regulator ordered JPMorgan Chase & Co to pay $3.62 million in fines and reimbursement for recommending investments linked to junk bonds to unsophisticated customers who might not have been able to take on the risks.
The Financial Industry Regulatory Authority said brokers at Chase Investment Services Corp recommended that customers with little investing experience and "conservative" risk tolerance buy unit investment trusts (UIT) and floating-rate loan funds.
It also said brokers at Washington Mutual Inc, whose banking business was bought by JPMorgan Chase in 2008, made similar recommendations concerning the loan funds.
FINRA also said Chase and Washington Mutual failed to properly supervise the sale of these investments, and did not ensure that the investments were suitable for its customers.
A UIT contains a basket of securities that can include "junk" bonds, which carry high yields but greater credit risk. Floating-rate loan funds are mutual funds that typically invest in senior secured loans with junk credit ratings.
The penalty includes a $1.7 million fine plus $1.92 million of restitution to customers who suffered losses.
JPMorgan Chase did not admit or deny the charges in agreeing to settle. FINRA in 2009 fined Washington Mutual for inadequate supervision related to UIT sales.
JPMorgan is the largest U.S. bank. It did not immediately respond to requests for comment.