Microsoft has been quite shy in the tablet PC market. Though all the heavy-weights in the IT sector are in a brawl to prove supremacy in tablet PC OS or at least in the device. Microsoft was a silent spectator, not any more.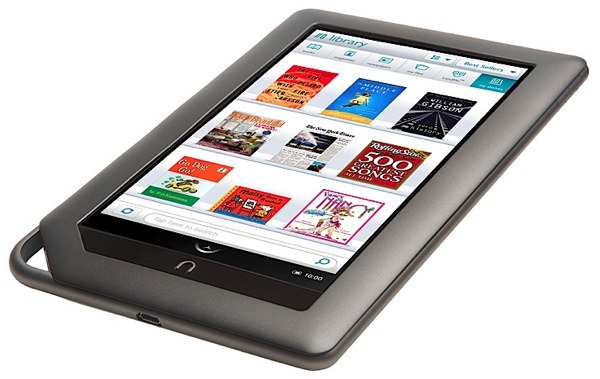 Microsoft has decided to invest $300 Million in Barnes & Noble's Nook digital-book and tablet PCs. Microsoft says this will help Nook's business. But does Microsoft have a surprise for us ? A new OS perhaps ? They needed someone to get it into market ?
Microsoft will have a 17.6% stake in a new subsidiary for the businesses in a transaction that values them at $1.7 billion, the companies said. That compares with Barnes & Noble's current market capitalization of about $791 million and could fuel the argument of some analysts and investors that the digital business should be separated from the retail division.
As part of the move, there will be a Nook application included in the new Windows 8, which is scheduled to have a release preview in early June. Later this year, computers and tablets with Microsoft's Windows 8 operating system are expected to go on sale.
The alliance comes after the companies openly feuded over the Nook. Microsoft last year sued Barnes & Noble and the manufacturers of the Nook, charging the device infringed on its patents. Barnes & Noble said Microsoft was trying to "bully" smaller companies that used versions of Google's Android operating system, as Barnes & Noble does for the Nook.
Microsoft has plenty of financial resources for a Barnes & Noble investment. The company had about $59.5 billion in cash, cash equivalents and short-term securities as of March 31, according to securities filings.