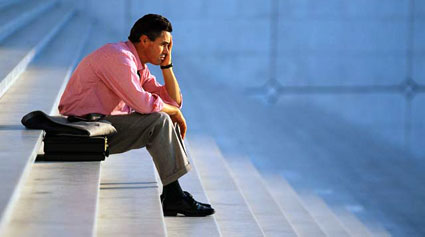 India, the land of cheap labor is no more a safe heaven for profit citing companies.
A decade ago, companies from US and UK, invest so much in India  in form of Call centers, Bpo's and IT services because India was the only place in the world that offered cheap labor.
For Indians, the salary was huge and for the overseas companies the salary was very low when compared to their home town.
It was kind of Win-Win  situation for both of them. But not any more.
New Call Telecom, which started the call centre in Mumbai three years ago, said that it chose to shift base to Lancashire as it feels that labour is cheaper in that country than in India.
The move by New Call Telecom, will help to create 25 jobs in UK. Sounds interesting.
Some may wonder, whow! wait a min!, why is this sudden withdrawal?
As the companies pointed out "Indian Cheap labor is no more", the salaries in India are about to raise more than 12 percent in this academic year 2011.
The report of salary hike is maintained by Aon Hewitt, global human resource firm
Nigel Eastwood, New Call's chief executive officer ( CEO) told Daily Mail that, "Salaries in India aren't that cheap any more. Add to that the costs of us flying out there, hotels and software, and the costs are at an absolute parity." However, Amit Nivsarkar, vicepresident, Nasscom, said, "This is not any general trend that we have seen. The company policies to relocate may be behind such instances. Salaries at the entry- level are not issues in such cases as they haven't increased for the past three years." It is, however, not only firms from the UK and the US but also Indian IT companies that are hiring people in other countries in search of cheap workforce.
"Labour and realty rates vary from place to place even in India," said Viral Thakker, executive director at KPMG India, a business advisory firm.
I feel, this was long coming. Other Companies are sure to opt out sooner than later. But that may not impact the Indian market.  Although some medium level overseas companies are leaving India, the Giants are still preferring India.
Are you an Employee? Whats your stand on this? Share with us via comments!