As the Eurozone crises continues S&P has downgraded Italy's sovereign rating by one notch!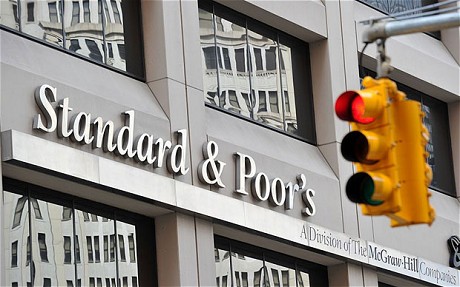 Italy's sovereign rating has been downgraded from BBB+ to BBB.
Italy's poor economic prospects which seems to get worse with time passing is attracting much negative attention.
Standard & Poor's Ratings Services is downgrading Italy's credit, saying the country's economic prospects are getting weaker.
S&P lowered its long-term sovereign credit ratings to 'BBB' from 'BBB+'. The new rating remains investment grade and is two notches above "junk" status. The firm took a negative outlook, saying it could make another downgrade in 2013 or 2014.
S&P says Italy's output is falling and its economic prospects are getting worse after a decade of weakness. It says the country is having trouble competing economically and growth is weak because of "rigidities" in the labor and product markets. That makes Italian labor expensive compared with other EU countries.
Lower credit ratings can make it more expensive for the government to borrow money because it can spook bond investors.
S&P's downgrade of Italy's sovereign rating reflects the on-going eurozone crises that continues to haunt the region and questions it's future.