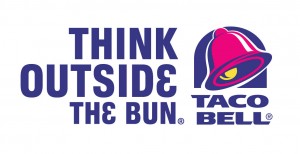 The Montgomery, Ala.-based law firm that filed a class-action lawsuit filed against Taco Bell has withdrawn the suit.
The suit had accused the chain — a division of Yum! Brands Inc. (NYSE: YUM) — of falsely calling its taco filling beef.
In a statement from Beasley, Allen, Crow, Methvin, Portis & Miles PC, the firm said it had resolved the dispute with Taco Bell, adding that the resolution did not involve money.
Taco Bell launched a nationwide advertising campaign, disclosing that the seasoned beef used in its products are a combination of 88 percent beef and 12 percent foot items such as seasonings, sugar and oats to contribute to flavor and texture.
"From the inception of this case, we stated that if Taco Bell would make certain changes regarding disclosure and marketing of its 'seasoned beef' product, the case could be dismissed," attorney Dee Miles said in the law firm statement. "We engaged in discussions with the company representatives over the last couple of months about the lawsuit and the company's responsive action to the suit. We accepted Taco Bell's invitation to confer with company representatives and share information and ideas about the issues in the case. As a result of the lawsuit, changes in marketing and product disclosure were made by the company, allowing us to dismiss the case."
Taco Bell has more than 10 Wichita locations.