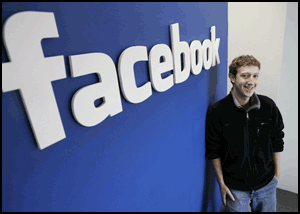 Time magazine has named Facebook co-founder and CEO Mark Zuckerberg Person of the Year.
Zuckerberg's accomplishments in 2010 are truly outstanding: he cemented Facebook's status as the biggest social network and one of the hottest Internet companies, surging past 500 million users. He's one of the world's youngest billionaires, and recently he pledged to give the majority of his wealth to charity.
"For connecting more than half a billion people and mapping the social relations among them; for creating a new system of exchanging information; and for changing how we all live our lives, Mark Elliot Zuckerberg is Time's 2010 Person of the Year," explains Time.
Not everyone agrees with the choice, however. WikiLeaks founder and owner Julian Assange was also a likely candidate, and many commenters over on Time think his accomplishments are far more important that Zuckerberg's.
What do you think? Do you agree with Time's choice, or would you prefer to have seen Julian Assange (or perhaps someone else) named the Person of the Year?