Toyota to recall a massive number of  Cars as a precautionary step to check fuel leak problems.
The automobile car that is being recalled are Lexus IS and GS sedans in the US. I think this recall is a real deal that questions Toyota's image. It is not often we see a company like Toyota to recall some 1.7 million cars.
I guess, its all because of losing business in US where people are fed up with the continued complaints that they face with Toyota. A real amazing figure estimates that Toyota is becoming less liked in its own ground Japan itself.
Gosh! This is not a good news at all for Toyota.
The recall today will check for improper installation of a fuel pressure sensor that could allow it to vibrate loose, causing fuel to leak in the engine compartment.
It could affect more than 1.3 million Japan market vehicles, but also 255,000 of its luxury Lexus brand sedans in the U.S. and 10,000 in Europe.
Toyota says it has no reports of accidents or deaths, but has had 75 complaints in North America and more than 140 unhappy owners in Japan.
"Dealers will inspect for leaks and re-torque the sensor if there are no leaks. If it's already started leaking, the sensor gasket and line will be replaced", Toyota said.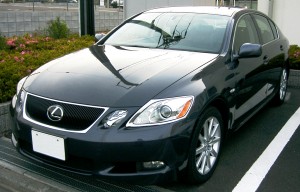 "The second leak recall involves a bad fuel line that can crack and affects 141,000 vehicles, mostly models sold in Europe and New Zealand, but also some sold in Japan", Toyota said.
The cost of recall repairs will be relatively small, about $240 million, auto analyst Koji Endo of Advanced Research Japan Co. told the Associated Press in Tokyo — but it be a new stake in the heart of the company's reputation. "There is that perception of here we go again, and that hurts Toyota's image, especially in North America,".
Well it seems fairer that Toyota is trying hard to satisfy its customers by allocating a huge amount of  money to check its product and correct its mistake.
What do you think on Toyota's recall. Is your car one amongst the other. Let us know.