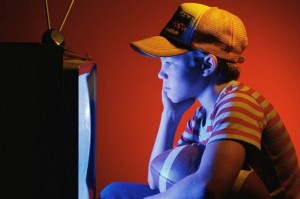 Continued user interest towards social media like Facebook,yahoo buzz, Google buzz has bloomed online industry to such an extend that it leads the way for attracting kids, youth and professionals to interact with it everyday.
Well, wait a min. What will happen to the good old TV. Boy, once people particularly teens  used to  stick to the TV like an insect and never leave it. But now, the tides have been turned and we now see people of  different ages share common pattern towards social media.
The result of  online domination has however resulted in a crucial question.
What will happen to TV?
For few of you folks who think TV is done, we have an interesting reply from Duncan Stewart who is the director of Deloitte Canada Research. He feels TV will continue to attract advertisers much more than online industry and its not going down for next few years.
Vancouver Sun Monday quoted Mr.Stewart as saying, "TV is not only not dead, but it's actually growing. When you talk about media, TV is almost half of global ad spending, and that's a stunning number," he said, adding that television ad rates are going up all the time.
How important television remains, he said, could be gauged from the fact that at the famous US Super Bowl ads rates are up and 40 million more viewers will tune in this year than last year.
"It's a bit like looking at a baby in the nursery, and saying, 'One day he's going to die of old age. Yes, that's true, but hopefully he's got about 80 years between now and then."
He said 2011 belongs to tablets and smartphones.
"This year, more people are going to buy smart phones and tablets and use them as computers than will buy PCs," the paper quoted him as saying.
The shift from PCs and desktops to mobile operating systems is a big turning point in technology, he said.
"We're moving from a world where there used to be one kind of form factor that was 100 percent of all computing. Now the number is 75 percent and in a few years, it's going to be 50. And a year after that, it's going to be 33," the paper quoted him as saying.