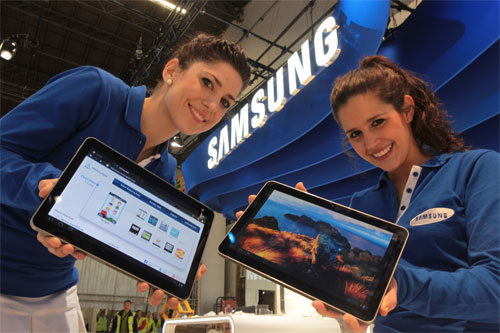 Another disappointment for Samsung. A U.S judge refused to lift the ban of sales of Galaxy Tab 10.1 in the U.S.
The ban was imposed after a public spat with Apple, who won the case and was also able to win a court order against the sales of Samsung Galaxy Tabs in the U.S.
U.S. District Judge Lucy Koh in San Jose, California, last week granted a request by Apple to halt sales of the tablet, which runs on Google Inc's Android, giving the iPhone maker a significant win.
Samsung had asked the court to stay the injunction pending resolution of an appeal.
"Samsung is disappointed with the court's decision that denied our motion to stay. We believe today's ruling will ultimately reduce the availability of superior technological features to consumers in the U.S.," a Samsung spokeswoman told Reuters.
The spokeswoman added that Samsung will continue to pursue a request for an appeal of the preliminary injunction.
Samsung has already appealed to a federal appeals court in Washington, DC, which has exclusive jurisdiction over intellectual property disputes.
An Apple spokeswoman reiterated the company's previous comment that Samsung's latest products look a lot like the iPhone and iPad.
"This kind of blatant copying is wrong and, as we've said many times before, we need to protect Apple's intellectual property when companies steal our ideas," the spokeswoman said.
Apple sold 13.6 million iPads in January-March to control 63 percent of the global tablet market, according to research from Display Search. Samsung sold 1.6 million tablets, giving it 7.5 percent of the market.