Time and time this graphs are always opposite. Consumer spending and cost of living is always on the raise but average income is always on the fall. To put it in simple terms the average Joe gets paid less than his father and his father got paid less than his grandfather, all this while cost of living got raising. How can we expect to survive in such economic conditions ?
U.S. consumers boosted their spending in February by the most in seven months. But Americans' income barely grew, and the saving rate fell to its lowest point in more than two years.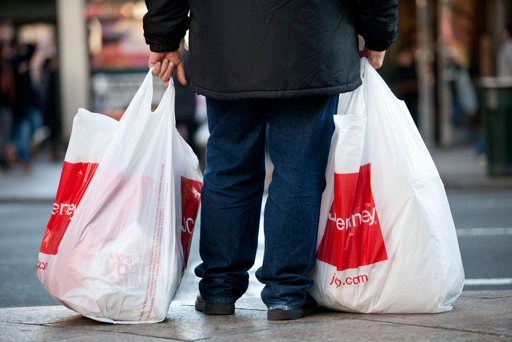 The Commerce Department said Friday that consumer spending rose 0.8 percent last month. Income grew 0.2 percent, matching January's weak increase. And when taking inflation into account, income after taxes fell for a second straight month.
Some of the higher spending last month reflected surging gas prices. But consumers spent more on other goods and services, too. After excluding inflation, which was due mainly to gas prices, spending rose a solid 0.5 percent.
The saving rate dropped to 3.7 percent of after-tax income in February. That was the lowest level since August 2009. The saving rate had been 4.3 percent in January. It had averaged 4.7 percent for all of last year.
The economy has added an average of 245,000 jobs a month from December through February. That's lowered the unemployment rate to 8.3 percent, the lowest in three years. Most economists expect a similar number of net jobs added in March.
So far, more robust hiring has yet to lift growth. The economy grew at an annual rate of 3 percent in the October-December quarter and most analysts expect that pace slowed in the January-March quarter.
Consumer spending drives 70 percent of economic activity.
On Friday, the national average price for a gallon of gas was $3.92, according to AAA. In 11 states, the price is more than $4 per gallon.
Higher gas prices could eventually slow growth by causing some people to cut spending on other goods, from appliances and furniture to electronics and vacations. Gasoline purchases provide less benefit for the U.S. economy because about half of the revenue flows to oil-exporting nations, though U.S. oil companies and gasoline retailers also benefit.
Despite paying more to fill their tanks, consumers remain optimistic about the economy. The Conference Board, a New York-based private research group, said its gauge of consumer confidence held nearly steady in March after reaching its highest level in a year in February.