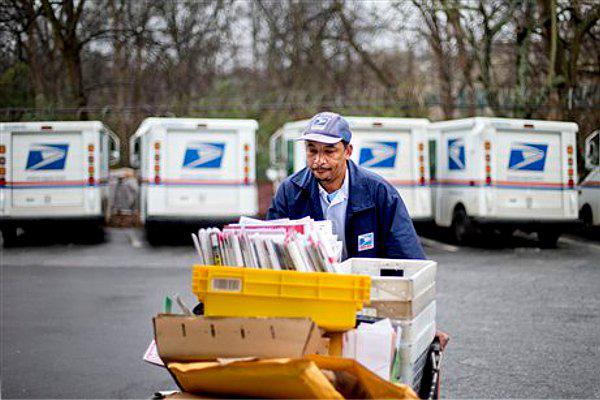 The United States Postal Service(USPS) is losing $25m a day. But the Congress is least bothered about it and they want to keep the service running as it is.
The Congress has voted against any budget cuts for the USPS. Congress has voted that they would like to keep the Saturday delivery services running.
Congress foiled the financially beleaguered U.S. Postal Service's plan to end Saturday delivery of first-class mail when it passed legislation on Thursday requiring six-day delivery.
The Postal Service, which says it loses $25 million per day, said last month it wanted to switch to five-day mail service to save $2 billion annually.
Congress traditionally has included a provision in legislation to fund the federal government each year that has prevented the Postal Service from reducing delivery service. The Postal Service had asked Congress not to include the provision this time around.
Despite the request, the House of Representatives on Thursday gave final approval to legislation that maintains the provision, sending it to President Barack Obama to sign into law. The Senate approved the measure on Wednesday.
But some lawmakers who support the Postal Service's plan have said there may still be some room for it to change its delivery schedule. They point out that the language requiring six-day delivery is vague and does not prohibit altering what products it delivers on Saturdays.
The Postal Service has said that while it would not pick up or deliver first-class mail, magazines and direct mail, it would continue to deliver packages and pharmaceutical drugs on Saturdays.
Republican Senator Tom Coburn of Oklahoma and Representative Darrell Issa of California on Thursday told the USPS Board of Governors to move forward with implementing the five-day delivery plan for mail.
"The Board of Governors has a fiduciary responsibility to utilize its legal authority to implement modified 6-day mail delivery as recently proposed," the lawmakers said in their letter to the USPS board.
The Postal Service, they said, is in such dire financial need that it must implement all measures to resolve its problems.