The ratings agency S&P is out at it again. They have now downgraded the Italy's rating. This has again caused ripples in the world stock markets. Plus, Greece is also in talks to tackle its debt, which doesn't seems to be heading in the right direction. This has spread fear among investors that the current "recession" could spread out as a full scale depression.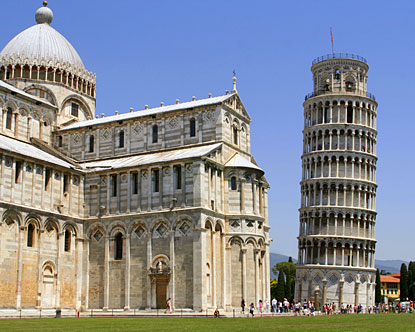 Stocks and the euro fell on Tuesday after ratings agency S&P downgraded Italy and as Greece held talks with creditors to avoid running out of cash within weeks, amid worries that Europe's debt woes will trigger a full-blown banking crisis.
The dollar firmed as investors sought safety in the U.S. currency despite expectations of further easing steps by the Federal Reserve this week.
Euro STOXX 50 index futures futures fell 0.7 percent, tracking declines on Asian exchanges. Futures for Germany's DAX and France's CAC-40 also fell, while financial spreadbetters called the FTSE 100 to open down as much as 0.6 percent.
S&P futures also fell 0.7 percent, pointing to further weakness on Wall Street later in the day after U.S. stocks slid around 1 percent on Monday.
"Whilst the downgrade and negative outlook for the Italian economy are no surprise, the fact that the crisis has moved from a peripheral country to a core country is enough to spark some risk aversion today," said Jonathan Sudaria, a dealer at Capital Spreads in London.
Tom Fitzpatrick, global head of CitiFX Technicals, told Reuters Insider TV that uncertainty over the direction of euro zone policy would continue to weigh on the single currency.
"You at least know what you've got in the U.S., you don't know what you've got, in terms of decision-making, in Europe," he said.
"Therefore we feel it's very feasible that you'll see a move lower by the end of the year, probably to $1.30 or below on the euro, and our belief is this may well continue for some time to come."
Gold eased about 0.3 percent, falling further below $1,800 an ounce after tumbling nearly 2 percent in the previous session as investors favored Treasuries and the dollar over the precious metal as their safe-haven assets of choice.