Yahoo will be replacing it's CEO again. Yahoo's CEO Scott Thompson stepped down on Sunday just after 4 months on the job. Yahoo went an extra mile to hire Scott Thompson by offering him attractive pay package. It seems Scott's lie in his resume though was excused by other investors, Daniel Loeb couldn't accept it.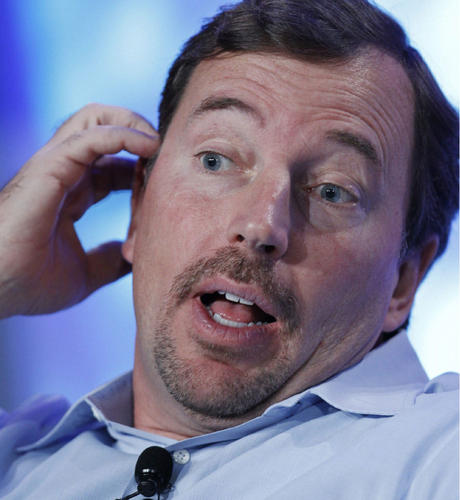 Chief Executive Scott Thompson stepped down on Sunday, 10 days after Loeb accused him of padding his biography by faking a computer science degree. Loeb's Third Point LLC is one of Yahoo's largest shareholders with a 5.8 percent stake.
Yahoo did not give a reason for Thompson's exit but said the company's global media head, Ross Levinsohn, will be interim CEO. It also said it had settled a proxy battle with Third Point and will nominate three of the fund's slate of four candidates to the board, including Loeb.
Thompson's departure after just four months on the job throws into question the future of Yahoo as it struggles to revive growth amid fierce competition from the likes of Google Inc and Facebook Inc, and produce a long-term strategy to convince investors to reverse its share slide.
"This is a big victory for Third Point. It strengthens their argument that this board was dysfunctional, and it's going to increase Third Point's ability to shape the direction of the company," BGC analyst Colin Gillis said.
For months, the New York-based hedge fund has been demanding that Yahoo revamp its board, which Loeb has blamed for a lagging share price, loss of market share, and a failed sale to Microsoft Corp in 2008. Loeb has also been credited for sparking the resignation of co-founder Jerry Yang and former Chairman Roy Bostock this year.
Loeb, and his other nominees Michael Wolf and Harry Wilson will replace other board members.
"We are confident this Board will benefit from shareholder representation, and we are committed to working with new leadership to unlock Yahoo's significant potential and value," Loeb was quoted as saying in a statement from Yahoo.
Yahoo also named Fred Amoroso, an IBM veteran who joined the board in February, as chairman. He is one of a slate of 11 directors that Yahoo said it would nominate for the 2012 annual shareholders meeting, including Loeb's three.
Yahoo acknowledged last week that Thompson does not have a computer science degree despite what was stated in his official company biography and in regulatory filings with the U.S. Securities and Exchange Commission.
Emails sent to Thompson's official Yahoo email address were already bouncing back on Sunday morning. He had only just began to push through a new strategy that included layoffs of 2000 people.