Here's tonight's lineup of new shows and events (all times Eastern).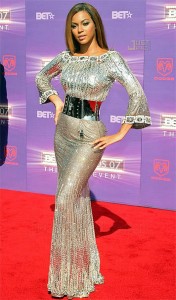 Check your local TV listings for additional information.
* = Series/Season Premiere
** = Series/Season Finale
7:00 to 8:00
CBS: '60 Minutes'
FOX: 'Sons of Tuscon'
NBC: Dateline NBC'
Cartoon Network: 'Adventure Time With Finn & Jake' — 7:30 start
The Weather Channel: 'SeaTek'
8:00 to 9:00
BET: 'BET Awards 2010′ — Three hours
Cartoon Network: 'Unnatural History'
Disney: 'Jonas L.A.' and 'Good Luck Charlie'
The rest of the Sunday schedule after the jump.
9:00 to 10:00
ABC: 'Scoundrels'
CBS: 'The 37th Annual Daytime Emmy Awards' — Two hours
PBS: 'Masterpiece Mystery!' – 90 minutes
Cooking Channel: 'Food(ography)'
Food Network: 'The Next Food Network Star'
HBO: 'True Blood'
HGTV: 'House Hunters' and 'House Hunters International'
History: 'Ice Road Truckers'
Lifetime: 'Drop Dead Diva'
Nick: 'Nick News special Edition' – Three middle-school students go without the use of any technology for one week
Sundance: 'Be Good Johnny Weir'**
TBS: Ellen's Somewhat Special Special' — Ellen hosts music and dancers in this special at the Chicago Theatre
TLC: 'Out of Control Drivers'
TNT: 'Leverage'
We: 'Bridezillas'
10:00 to 11:00
ABC: 'The Gates'
Cooking Channel: 'Drink Up'
E!: 'Kourtney and Khloe Take Miami' and 'Holly's World'
ESPN2: 'World Cup Primetime' — Two hours
Food Network: 'Iron Chef America'
HBO: 'Hung'* and 'Entourage'*
HGTV: 'HGTV Design Star'
History: 'Top Shot'
Lifetime: 'Army Wives'
NatGeo: 'Expedition Great White'
Showtime: 'The Real L Word'
TBS: 'Team Coco Presents Conan's Writers Live' — Sketches written by Conan O'Brien's writers and performed by Andy Richter and Reggie Watts
TLC: 'Out of Control Drivers'
We: 'My Fair Wedding With David Tutera'
11:00 to Midnight
BET: 'BET Awards Post Show'
Cartoon Network (Adult Swim): 'Boondocks' — 11:30 start
HGTV: 'Color Splash: Miami'
The credit for the post goes to   TVSquad.com and you can find the original post by clicking here