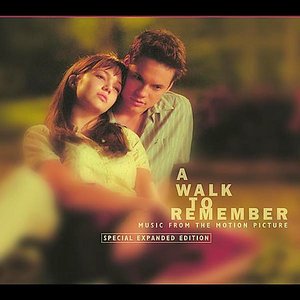 Overview:
Tagline : Love is like the wind. You cannot see it but you can always feel it
Genre:  Drama,Romance
Director: Adam Shankman
Leading Male Actor: Shane West as Landon Carter
Leading Female Actress: Mandy Moore as Jamie Sullivan
Personal thoughts:
Don't know where to start. This is the most special movie for me cause this is the first of the type that made me cry and experience the love in life.  The movie concentrates in completely different aspect. Still i am unable to overcome its effects.
To speak about the movie, it takes back to school. Landon is a very admired person and his friends group rock the party . Jamie is in the same class with landon but is quite different from other girls in way of behaviour and  shows true faith and belief in God. She never use to talk with other students nor does others care for her.
Landon as a part of punishment for a certain act, will be detained by the school head with additional duties to work after the school timings. He accepts that and concentrates on his duty as a tutor, role in school play. Unwillingly he happens to play a lead role in school play which opposites Jamie. After this play, Landon seems to get attracted towards Jamie. And this is the  best romantic part of the film.
They both fall in love with each other. But, landon comes to know later that Jamie is sick and will die soon. Man, after this clip the movie becomes such a pain to heart, i  just cried without self control in this part. The movie is certainly a best to watch and you will certainly experience  the romantic effects of the movie in your life.