The much anticipated Ben Affleck's "Batman" Bat Costume/ Batsuit has been revealed by director Zack Synder, who is currently the center stage for his direction on Batman Vs Superman movie.
Although, filming has begin for the highly anticipated movie of the century, the film crew kept to their chest any information that would reveal the plot of the movie. Although, Reports and rumors were abundant none mattered as every rumor seemed false.
The Image as revealed by zack synder in his account;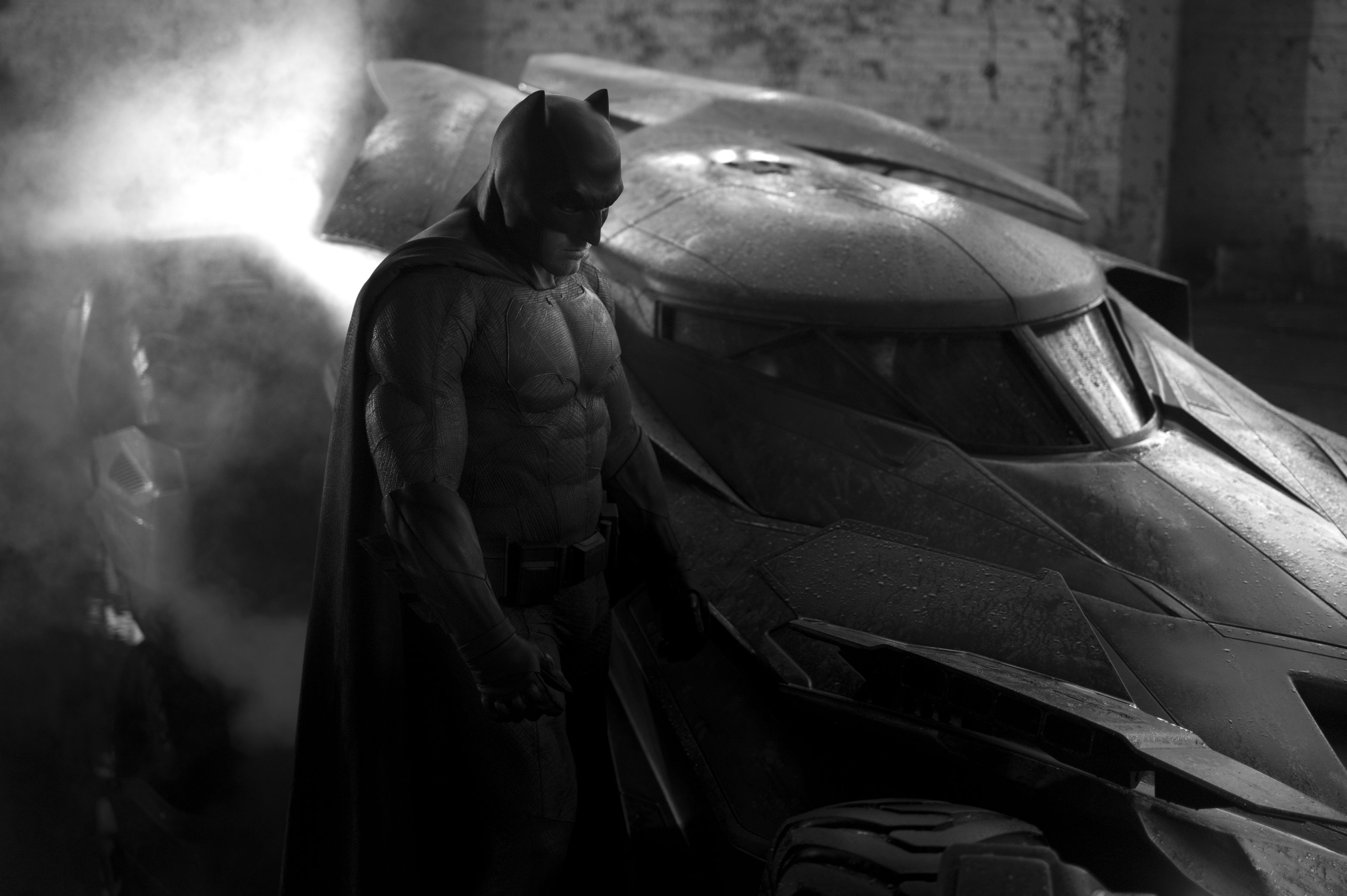 Ben Affleck's BatSuit image next to Batmobile revealed a grave Batman filled with thoughts. Pictured in the dim, dark copy, this Batman has more scars then any other before him.
I am sure excited to see the DC comics super 3 – Superman, Batman and Wonder Woman, fight for justice.
What do you think on the image? Share with us your thoughts on Batman's new Batsuit.