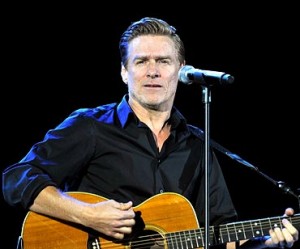 Lovely isnt it. The famous rockband star 'Bryan Adams' is now a father to a newly born baby girl.
Bryan Adams said in a statement, "I'm really proud to announce on 22 April, Mirabella Bunny was born."
"She arrived like all good Easter bunnies on Easter Friday," Adams added. "Mother and baby are both well and happy. Thanks in advance for your kind thoughts and wishes."
Congrats to you Bryan Adams on becoming Dad for the first time.