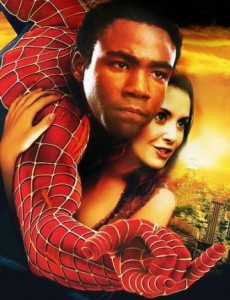 Rumors are again flowing loop and corner about Spiderman series. This time, the new buzz is about the role of peter parker.
Donald Glover has started  out campaigns in  twitter and facebook to give him the role  of  Spiderman in the upcoming spiderman film to be released on 2012.
Mr.Glover  is a TV star and acted shows  like 30 rocks. He demands all of the comic loving fans to help him achieve his  Spider man dream.
In his tweet, the actor writes, "I don't want to just be given the role. I want to be able to audition. I truly love Spider-Man."