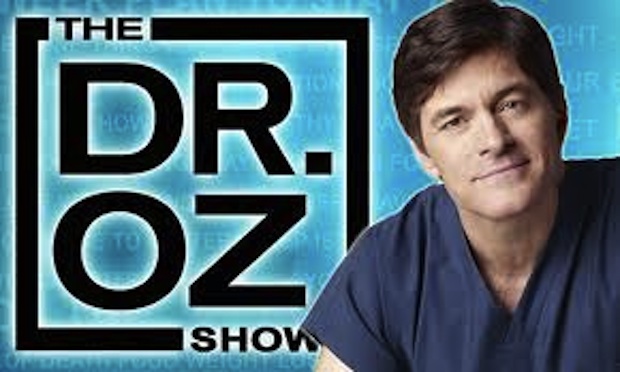 Dr. Oz is being sued for burns that were allegedly caused because of his insomnia cure. The host of The Dr. Oz Show, Dr. Mehmet Oz is being sued by a New Jersey man who claims his insomnia cure resulted in third-degree burns on his feet.
Frank Dietrl, 76, claims in a lawsuit filed in Manhattan Supreme Court that Dr. Oz's "knapsack heated rice footsie" led to burns on his feet, and "confined to his bed for weeks," Dietl's attorney, Dominick Gullo, told the newspaper Monday. The product was featured in an April 17 segment called "Dr. Oz's 24-Hour Energy Boost." During the segment, Oz encouraged viewers to the fill the toes of a pair of socks with uncooked rice, warm up the footwear in a microwave and put them on for about 20 minutes. Dr. Oz warned viewers not to get the socks too hot in the microwave.
However, Dietl suffers from neuropathy — a numbness in his feet caused by diabetes. He subsequently did not realize how hot the socks were until he got up in the middle of the night and tried to walk. The suit did not specify how long he left the socks in the microwave. "There were no proper instructions or proper warnings," Gullo said. "There were no warnings to anybody with neuropathy to not try it."
When asked for comment, a spokesman for Oprah Winfrey's Harpo Productions — the studio behind The Dr. Oz Show — said they had not yet reviewed the lawsuit. "However, we stand by the content in our program as safe and educational for our viewers," spokesman Tim Sullivan said.
The treatment itself is bizarre and the studio should have excepted some thing to wrong. Let's wait and see how this develops.