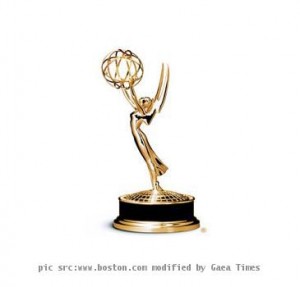 Emmy Awards Nominations:
The Academy of Television Arts and Sciences had announced the nominees in major categories for the Emmy Awards 2010. The Television fans are waiting a whole year for this event and they are eager to look at the list of the nominees. Here are some of the Emmy Awards Nominations.
In the Drama segment, the nomination for Outstanding Drama went to Lost, Breaking Bad, Dexter, Mad Men, True Blood, The Good Wife. The nomination for Outstanding Actress in a Drama went to Julianna Margulies for The Good Wife, Mariska Hargitay for Special Victims Unit, Glenn Close for Damages, Kyra Sedgwick for The Closer, January Jones for Mad Men, Connie Britton for Friday Night Lights. The nominations for Outstanding actor in a Drama went to Jon Hamm for Mad Men, Kyle Chandler for Friday Night Lights, Bryan Cranston for Breaking Bad, Hugh Laurie for House M.D., Michael C. Hall for Dexter, Matthew Fox for Lost.
In the Comedy segment, the nominations for the Outstanding Comedy went to Glee, Modern Family, Curb Your Enthusiasm, Nurse Jackie, 30 Rock, The Office, Curb Your Enthusiasm. The nominations for Outstanding Actress in Comedy series went to Lea Michele for Glee, Tina Fey for 30 Rock, Toni Collette for The United States of Tara, Julia Louis-Dreyfus for The New Adventures of Old Christine, Edie Falco for Nurse Jackie, Amy Poehler for Parks and Recreation. The nominations for outstanding actor in comedy series are Larry David for Curb Your Enthusiasm, Alec Baldwin for 30 Rock, Matthew Morrison for Glee, Steve Carell for The Office, Jim Parsons for The Big Bang Theory, Tony Shalhoub for Monk.
In the Reality Show segment, The outstanding reality show host nominations went to Ryan Seacrest for American Idol, Phil Keoghan for The Amazing Race, Tom Bergeron for Dancing with the Stars, Heidi Klum for Project Runway, Jeff Probst for Survivor. The Outstanding Reality Show competition nominations is for Project Runway, Top Chef, The Amazing Race, Dancing with the Stars, American Idol.