Grand Theft Auto V aka GTA V has grown to become the baddest bully in the playground. GTA V made $800 million in 24 hrs making paving the way for it to become the World's Fastest Selling Game.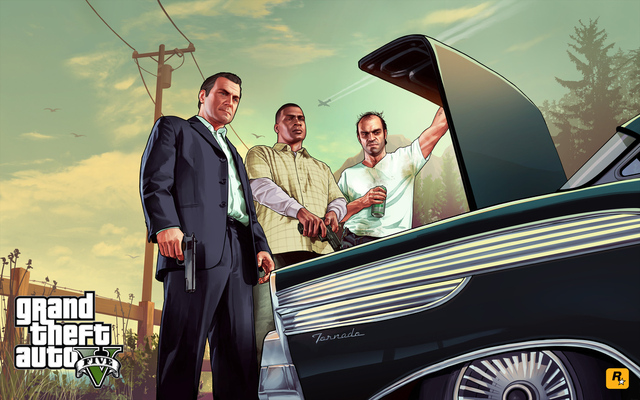 Grand Theft Auto V is officially the fastest-selling game in the history of the series, and it could go on to be the fastest-selling game ever made. Today, publisher Take-Two Interactive announced that the game pulled in $800 million dollars on its very first day, faster than any previous game in GTA history. That also puts Grand Theft Auto V closer to the $1 billion mark faster than any game or other piece of entertainment ever sold. The previous record was set by Call of Duty: Black Ops 2 last year, which reached $1 billion in sales in only 15 days. While it's possible that GTA V sales will taper off, it's definitely got a head start. Black Ops 2 only made $500 million on day one, by comparison.
In case you're wondering, movie tickets don't rake in money quite as quickly as games. Blockbuster video games beat out movies back in 2011, when Call of Duty: Modern Warfare 3 reached that $1 billion mark in 16 days, compared to the 17 days it took film industry record holder Avatar to achieve the same. That makes sense, though, considering that new video games cost much more than a movie ticket (at $60 each) and that people often pre-order games weeks if not months before release. Both lend games an obvious advantage in early sales tallies. Blockbuster video games also have budgets that rival blockbuster movies as well: Grand Theft Auto V reportedly cost $260 million to develop and market.
Guess what, GTA V isn't even out on PC. Only the PlayStation and XBox versions have been released. Rockstar always takes it's own sweet time to release the PC version of the GTA game. GTA V PC release date will not land until early in 2014. Some who are more skeptical of an early release date predict it could take all the way through to July 2014 for the GTA V PC version to be released.