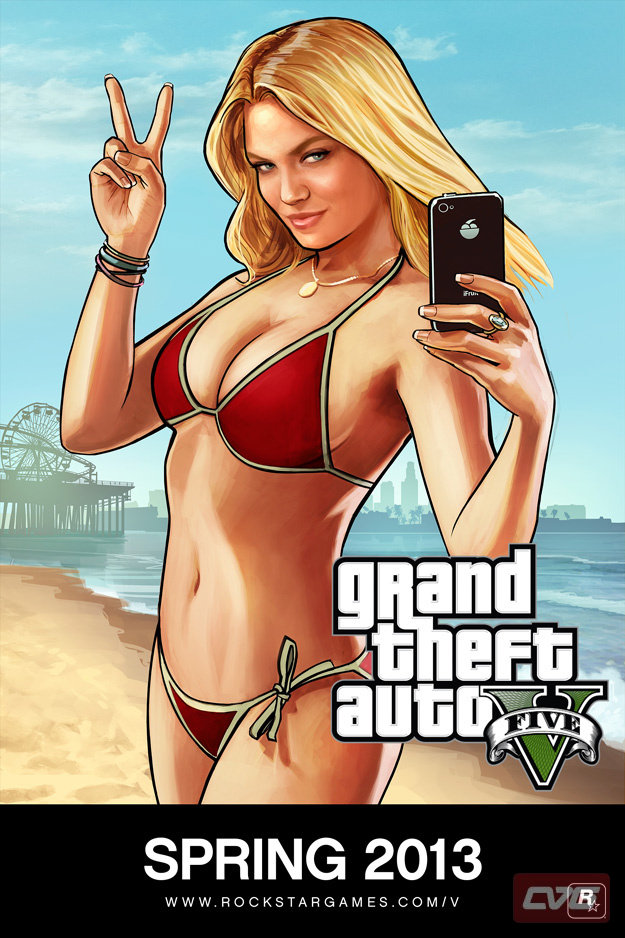 Grand Theft Auto V aka GTA V will be released in spring 2013, Rockstar has officially confirmed this news.
GTA V has been under the wraps for quite some time now, with the trailer released a long time back with a possible hint that it might be launched by November 2012, they have now finally given out the official word saying that it will be available Spring 2013.
Now, the bad news, Rockstar has confirmed the release only for the Xbox 360 and PS3. We really don't know when Rockstar is going to learn to respect PC gamers.
"Grand Theft Auto V builds on everything we've learned about open world game design," said Rockstar Games co-founder Sam Houser. "We can't wait to share it with fans."
However, no details on the PC edition have been mentioned.
Take Two said Grand Theft Auto 5 is the "most ambitious title in the series to date".
"Set in the sprawling city of Los Santos and the surrounding area, Grand Theft Auto V delivers a world of unprecedented scale and detail bursting with life, from mountaintops to the depths of the ocean."
The publisher has delayed its financial briefing due to Hurricane Sandy related disruptions.
Firm GTA 5 details will arrive next Thursday, November 8 when a digital edition of the latest issue of Game Informer is released.
Rockstar released the last batch of GTA 5 screenshots in August, showing off a police chase featuring plenty of cars and a chopper.