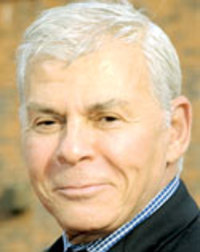 LOS ANGELES (Reuters) – Veteran Hollywood talent agent Ed Limato, who helped turn actors such as Mel Gibson, Denzel Washington and Kevin Costner into big stars, died on Saturday after being in ill health for some time, according to news reports. He was 73.
Entertainment news blogger Nikki Finke, who broke the news, said Limato died at his home while awaiting a lung transplant.
In addition to tending his A-list roster, a barefoot Limato also hosted an annual pre-Oscar party that was one of the most desired invites on the awards circuit.
He spent most of his 44-year career at International Creative Management, but also enjoyed a fruitful 10-year tenure at the William Morris Agency in the 1980s. He returned to William Morris in 2007 amid a restructuring shake-up at ICM.
Limato's other clients, whom he famously treated in a paternal manner, included Richard Gere, Steve Martin, Antonio Banderas, Diana Ross, Robert Downey Jr. and Liam Neeson.