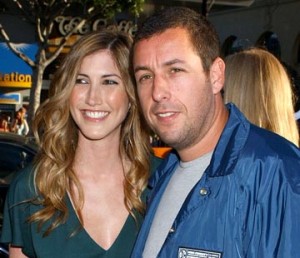 OMG! Is Adam Sandler dead. Reports are buzzing online that Adam Sandler is dead. What happened? How did he die?
Relax buddy. In reality Adam Sandler is not dead.
I love this part, its one of the most famous Internet rumors. Lol, for days these guys were upto something and here it is again, a fake and false rumor.
How the fake News spread out?
It all started when  Global Associated News reported, "Actor Adam Sandler is reported to have died shortly after a snowboard accident earlier today -December 28, 2010."
The FAKE report claimed that while at a ski resort in Zermatt, Switzerland, "Sandler lost control of his snowboard and struck a tree at a high rate of speed… Sandler was air lifted by ski patrol teams to a local hospital, however, it is believed that the actor died instantly from the impact of the crash."
Lol, i am stunned on how well the fakers can spread a false information.
A rep for Sandler tells Gossip Cop, "It's completely not true and such irresponsible journalism."
In the end it all comes down to interrogating any news, because if not interrogated who knows even what we believed to be true may turn out to be false and fake.