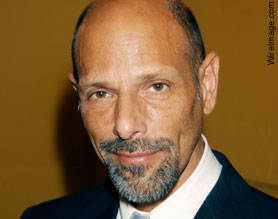 A man who made everyone laugh with his comic is no more. Robert Schimmel,  has died after suffering serious injuries in a car accident.
Schimmel's spokesman, Howard Bragman, said Schimmel died Friday evening in a Phoenix hospital.
Schimmel was a passenger Aug. 26 in a car driven by his 19-year-old daughter Aliyah.The accident happened with Aliyah tried to avoid another car which led the car to roll over to the side of freeway. Bragman said she is hospitalized in stable condition.
Robert Schimmel is well known for his Radio show Howard Stern. His 2008 memoir, "Cancer on $5 a Day," chronicles his battle with non-Hodgkin's lymphoma.
Robert Schimmel, who had cancer, dedicated his life for the awareness of Cancer using his radio talk and showtime special.
His more recent Schimmel's Showtime special was "Life Since Then" and was integrating his life's experiences with comedy to not only make audiences laugh but raise cancer awareness and hope.
Its said that the comedian learned a lot about "life, attitude and laughter" following his cancer fight and the loss of a child.
He will be missed.