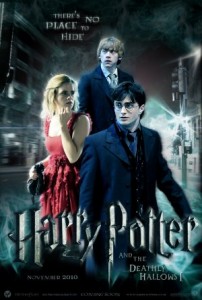 Its getting closer. Harry potter and the deathly hallows part 1 trailer is to be aired this Wednesday,September 22nd at 9 PM ET (6 PM PT).
The trailer is reported to be just over two minutes in length. The information has been confirmed by Warner Brothers.
Hold your fingers cross, once it gets released, i will have it updated here!
Get all the latest Harry Potter and the deathly hallows photos from our photo section by Clicking here