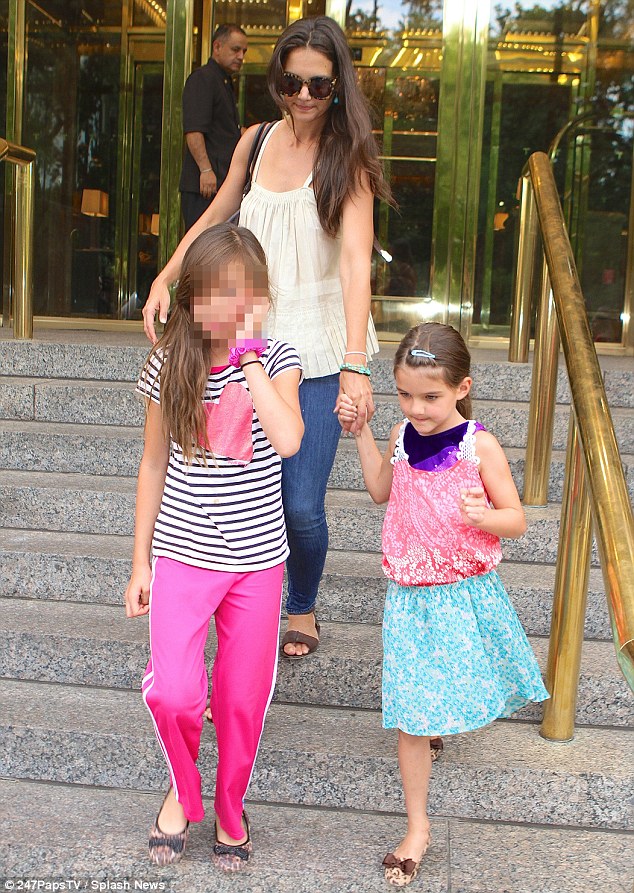 Suri Cruise gets harassed by paparazzi and then called a "brat" and "b*tch" in stunning new footage.
The 7-year-old and her mom Katie Holmes are seen making their way to a waiting vehicle on the streets of New York, with Cruise clearly bothered by the horde of photographers.
Surrounded by autograph seekers and paparazzi, Cruise yells, "We're trying to get in the car… stop it!"
"Get out of the way!" she later tells the swarm.
Then, as Cruise is getting into the vehicle, an off-camera voice can be heard yelling, "Bye, Suri, you little brat!"
A second man is heard reprimanding the first man and defending Cruise, at which point the original guy calls Cruise a "b*tch."
Wow.
Again, she's seven — and being harassed by adults.
It's disgusting.
Watch the video: