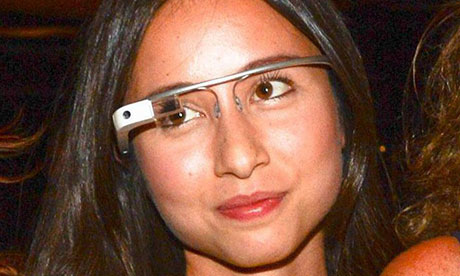 Amanda Rosenberg has been getting a lot of attention lately, most of it is coming because she might just be Google co-founder Sergey Brin's new girlfriend.
So, who is Amanda Rosenberg? i.e., of course other than being Sergey Brin's girlfriend. Amanda Rosenberg is Google Glass marketing manager, she has been caught quite a few times wearing the Google Glass.
We got a little more info about Amanda Rosenberg, she was born in Hong Kong and moved to Britain where she was educated at the same school as Kate Middleton and Princess Beatrice, looks like she does have some royal attraction after all.
Amanda Rosenberg later moved to San Francisco all by herself, which demonstrates considerable bravery. Most importantly, she seems to have a good sense of humour. Or at least, she once openly mocked a bag for having "LOVE" written on it which, admit it, is quite endearing.
Ah, she has an online presence. How does she describe herself? The word "misanthrope" comes up quite a lot. As does "Chew" – Chinese Jew – which was apparently used in her Google+ profile at some point, before it was replaced with a giant photo of her wearing a pair of Google Glass spectacles.
Guess from now on we can see a lot of Amanda Rosenberg if she is multi-billionaire Sergey Brin's girlfriend.