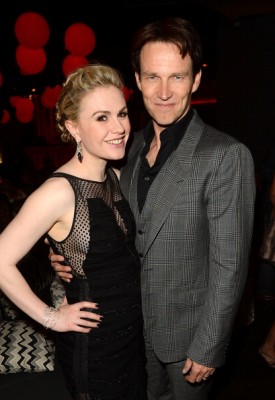 Anna Paquin and Stephen Moyer have welcomed twins!
The "True Blood" couple's babies were "born a few weeks early, but are in good health and both Mom and Dad are overjoyed," their reps confirm to Gossip Cop.
No names were given for the newborns.
They are Paquin and Moyer's first children together.
Moyer has two kids, son Billy and daughter Lilac, from previous relationships.
He and Paquin wed in August 2010.
Congrats to the family!