Arnold Schwarzenegger is set to return to the Big Screen in the movie "Cry Macho". This is the first film for Arnold in 7 years in which he plays a major role.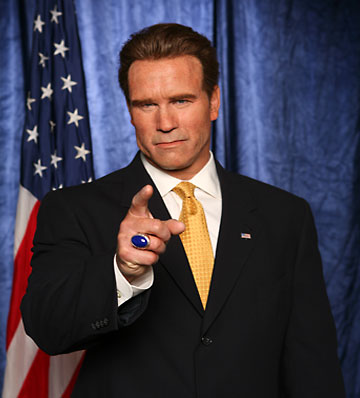 Well, there is a reason why Arnold took such a long break. He was busy being the Governor of California.
Arnold has already signed for a new Terminator movie. For which the script is yet to be written. It will be directed by Justin Lin, known for his work on the action packed "The Fast and The Furious" franchise.
Filming on "Cry Macho" is due to begin in September and it will reach cinemas first. He will be paid $12.5 million (£7.6 million) up front.
Studios seem confident the 63-year-old can still draw an audience and, in addition to his fee, he will get 25 per cent of gross ticket sales.
Mr Ruddy told The Hollywood Reporter the role would be less "muscular" than Schwarzenegger's traditional fare and audiences would see more "vulnerability and sweetness" from the actor.
The film is based on a 1975 novel of the same name by N. Richard Nash who also wrote the screenplay. He died in 2000.
Actors including Pierce Brosnan and Clint Eastwood were reportedly interested in the role in the past.