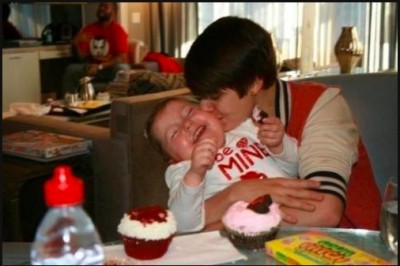 Avalanna Routh the 6-year-old Justin Bieber fan, who was undergoing treatment for a rare type of brain cancer has died. She was just 6-years-old. She was known and more affectionately called as Mrs. Justin Bieber.
The sad news was announced on Routh's Twitter account on Wednesday.
"Our darling Avalanna went to Heaven this morning. Oh Avalanna, the brightest star – you took our hearts with you, our greatest Love," read the update.
Last February, after the little girl's battle with Atypical Teratoid Rhabdoid Tumor (AT/RT) and love for her pretend "husband" Bieber gained national attention, Bieber arranged to meet with Routh.
The pair hung out for two hours in Bieber's hotel room, playing Candyland, eating cupcakes and Sour Patch Kids, and signing each other's hands.
Bieber referred to Routh as "#MrsBieber" on Twitter, and the singer kept in touch with his "wife" after their initial meeting, calling the experience "one of the best things I have ever done."
Justin Bieber has not yet commented on Wednesday's news.