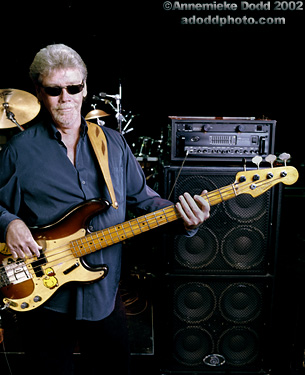 Donald "Duck" Dunn, member of the Rock 'n' Roll Hall of Fame band Booker T. has died in Tokyo while on a tour. Donald was a bass player and a songwriter for bands Booker T., MGs and the Blues Brothers. He was 70.
Dunn was in Tokyo for a series of shows. News of his death was posted on the Facebook site of his friend and fellow musician Steve Cropper, who was on the same tour. Cropper said Dunn died in his sleep.
Miho Harasawa, a spokeswoman for Tokyo Blue Note, the last venue Dunn played, confirmed he died alone early Sunday. She had no further details.
Dunn, who was born in Memphis, Tennessee, in 1941, performed on recordings with Eric Clapton, Neil Young and many others, and specialized in blues, gospel and soul. He played himself in the 1980 hit movie "The Blues Brothers."
He received a lifetime achievement Grammy award in 2007 for his work with Booker T. and the MGs.