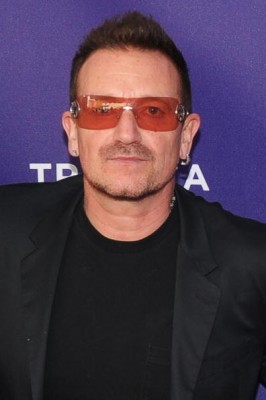 Today Facebook went public and Bono become the world's richest rock start. Wondering how? Well, Bono own 2.3 percent of Facebook. Now that is large chunk!
Facebook's initial public offering (IPO) will make a number of people, including founder Mark Zuckerberg, even wealthier than they already are — and the U2 frontman will get a bigger bump than most.
Bono's private equity firm, Elevation Partners, reportedly owns 2.3 per cent of Facebook's shares after investing $90 million in the tech goliath back in 2009.
That investment could now be worth approximately $1.5 billion.
While it's not confirmed how much of that windfall goes directly to Bono, it will almost certainly be enough for the rocker to pass McCartney on the World's Richest Musician List.
McCartney's net worth is estimated at just over $1 billion, while Bono has already earned hundreds of millions during his three-decade reign as one of the world's highest-grossing performers.