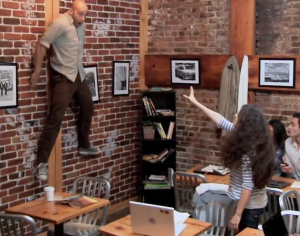 Carrie coffee shop prank video, a new marketing stunt for the Carrie remake shows unsuspecting customers at a New York coffee shop freaking out when they witness a young woman using "telekinetic" powers to move a guy up a wall after an argument.
The supernatural prank created some great reactions.
Check out the video below and let us know what you think.