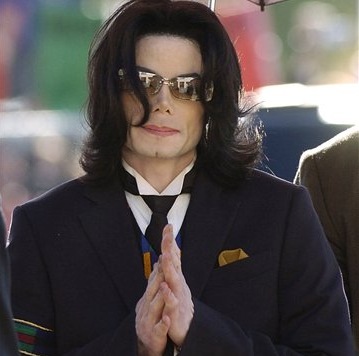 Monday marks three years since the sudden passing of Michael Jackson, who died unexpectedly at age 50 on June 25, 2009.
Celebrities are taking Twitter to share their remembrances of the "King of Pop."
Check out some of their thoughts below.
Paris Jackson: "RIP Michael Jackson .. Dad you will forever be in my heart <3 i love you"
Justin Bieber: "RIP to the best that ever did it. RIP to the KING…RIP Michael Jackson. You will never be forgotten. #INSPIRATION"
Spike Lee: "On This Day,June 25,In The Year Of Our Lord 2009 Michael Jackson Left Us In His Physical State.May The Almighty Continue To Bless Him.SHAMON"
La Toya Jackson: "This Day was the day that lead to the demise of my little brother."Michael We Love" May you RIP. Gone FAR To Soon."
"Can't stop thinking about #MichaelJackson I can't believe it's been 3 years," wrote Paula Abdul, who added, "Michael Jackson is the epitome of a legend-a true icon that can only, at best, be emulated. #RIPMJ #KingOfPop"
Randy Jackson: "RIP Michael Jackson King Of Pop!!!"
Ludacris: "Michael Jackson will live on forever thru his music. The best that ever did it."
Tyson Beckford: "RIP Michael Jackson: Never be forgotten."
Gilles Marini: "It's been 3 years since we've lost the biggest star of all time! Like many others out there , I can't get over it

RIP Michael Jackson"
Rocsi Diaz: "RIP Michael Jackson… Still the hardest news that @TerrenceJ and I ever had to cover on @106andpark. #MJ"
Harry Shum Jr.: "Watched Smooth Criminal on Blu Ray & it was like watching a whole new video as you can see every detail. MJ is king even in HD.#RIPMJ"
Melody Thornton: "I felt like I lost a friend when Michael Jackson left us for Heaven 3 yrs ago today but now I am happy for him. He's at peace #RIPMJ"
Thfire.com: Michael Jackson will always be remembered as the legend who changed music for ever! RIP Michael Jackson!