Chole Moretz, the lady of the hour with her upcoming movie "Carrie" made a pit-stop at the Late Night show with Jimmy Fallon.
Making a stylish and electrifying appearance tonight (October 9), Chloe Moretz journeyed across the street of the Big Apple, making her way to "Late Night with Jimmy Fallon."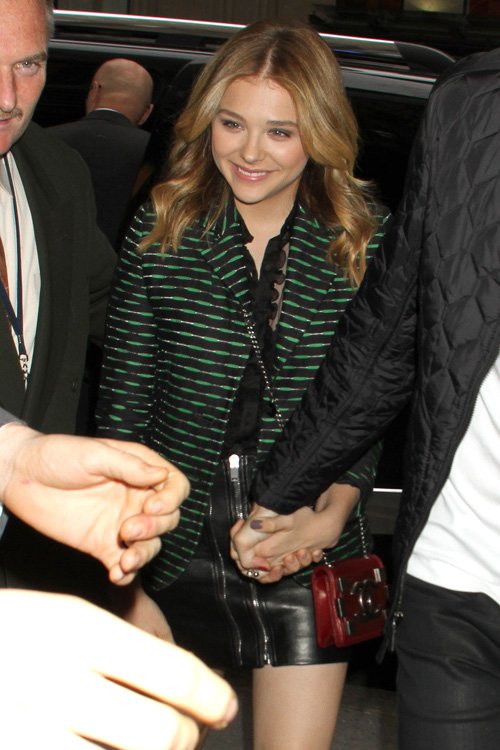 The "Carrie" star looked lovely, with hair down about her shoulders, shiny lip gloss, a green and back-striped coat over a frilly black shirt, a fashionable black leather skirt, and black heels.
Jimmy Fallon tweeted about the event earlier today, writing, "Tonight: Alan Rickman, @ChloeGMoretz and, straight from Norway, @Ylvis doing a live performance of "The Fox"!! #LateNight #WhatTheFoxSay."
And because of the hype surrounding Chloe's new movie, "Carrie," which will keep audiences on the edge of their seats in fear and anticipation, be sure to catch it in theaters on October 18th!