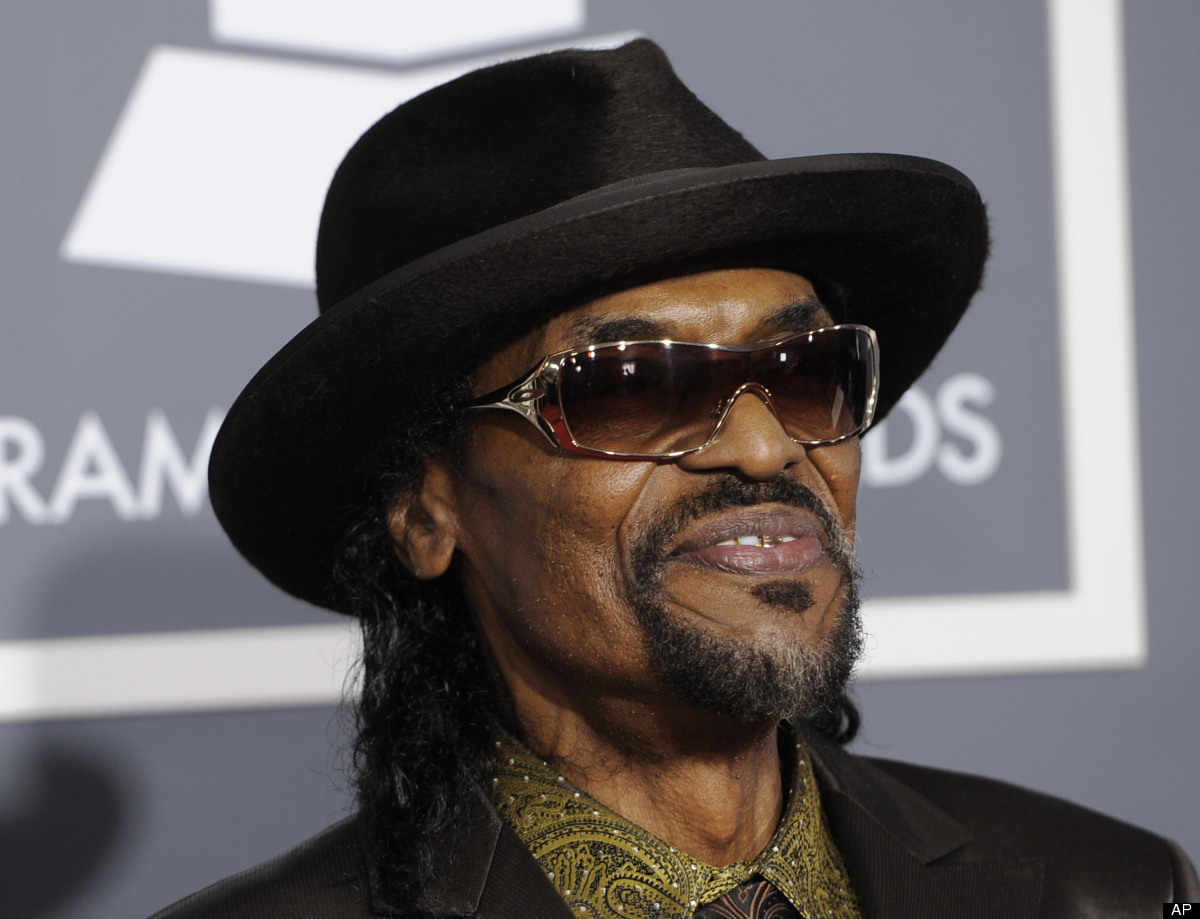 Chuck Brown, the legend behind "Godfather of Go-Go" has died, according to Washington City Paper and other media reports.
The local D.C. musical giant, born in Gaston, N.C., and known for his group's 1979 chart-topping hit "Bustin' Loose," was 75.
Earlier this month, Brown's family revealed that he had pneumonia. He had canceled a planned performance at the newly reopened Howard Theatre in April due to health concerns.
According to the Associated Press, Brown died at Johns Hopkins University Hospital in Baltimore.
From The Washington Post's obituary:
Known as the "Godfather of Go-Go," the performer, singer, guitarist and songwriter developed his commanding brand of funk in the mid-1970s to compete with the dominance of disco.

Like a DJ blending records, Mr. Brown used nonstop percussion to stitch songs together and keep the crowd on the dance floor, resulting in marathon performances that went deep into the night. Mr. Brown said the style got its name because "the music just goes and goes."
As NPR reported, "the name Chuck Brown might not mean a whole lot to people outside the Washington, D.C., area. That would be their loss."
No one in D.C. can really explain why go-go hasn't traveled beyond the city's environs — we love it here, it's all over our commercial R&B and hip-hop radio stations and, at least when I was in high school, a go-go in a school's gym was the most packed party of the weekend. Chuck Brown is a local hero. A few days after he played our offices, Brown and his whole band played at the Redskins' stadium for the halftime show.

The news of Brown's death circulated around the nation's capital Wednesday afternoon, prompting tributes.
District of Columbia Mayor Vincent Gray said in a statement:
"Go-go is D.C.'s very own unique contribution to the world of pop music, and Chuck Brown was regarded as Go-go's creator and, arguably, its most legendary artist," Mayor Gray said. "Today is a very sad day for music lovers the world over, but especially in the District of Columbia. Without Chuck Brown, the world –- and our city –- will be a different place. What a loss!

I am thankful that I had so many opportunities to witness Chuck's singular talent in person, and I enjoyed each performance immensely. My heart, my thoughts and my prayers go out to his family."
Rest in peace Chuck Brown!